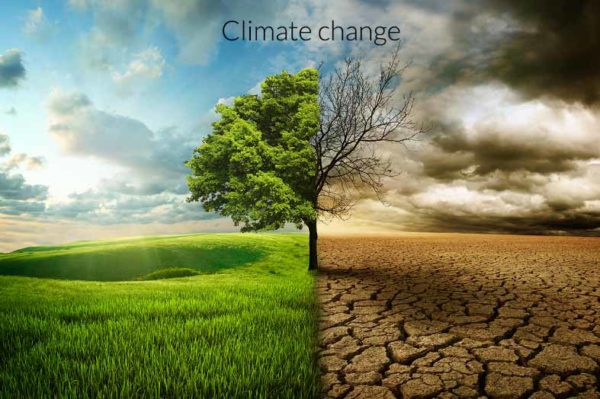 The governments of Italy and Belgium have made huge commitments to the Africa Climate Change Fund (ACCF), making the fund grow by 42.5 percent from its previous €4.725 million to about
€6.7 million at present.
This follows an approval on March 15, 2017 by the board of directors of the African Development Bank (AfDB) for the conversion of ACCF into a multi-donor trust fund, according to a

Tuesday

post on the bank's website.
Established in 2014 with €4.725 million support from the government of Germany, this conversion approved by the bank's board has brought the governments of Italy and Flanders (Belgium) as two new partners to the fund, who have committed to contributing €4.7 million and €2 million respectively.
The bank's decision further opens the door to new partnerships with other donors interested in supporting African countries in their transition to low-carbon, climate resilient development and green growth.
The federal ministry for economic cooperation and development (BMZ), the founding donor of the ACCF, expressed pride that the fund, which was established with the vision of eventually attracting other donors, has achieved this milestone, demonstrating the success of the initiative.
BMZ further showed its gratitude to the German Development Agency (GIZ) for executing the agreement on its behalf.
Anthony Nyong, director of AfDB's climate change and green growth department said "the ACCF plays an important role in supporting African countries to scale up their access to climate finance to advance the ambitious targets they have set in their Intended Nationally Determined Contributions (INDCs)."
According to him, the contributions of Italy and Flanders are testaments to the good work that the fund has done so far, and the potential that exists to scale it up.
"The partnership with our donors will be instrumental in scaling up the bank's climate finance to advance climate resilient, low carbon development across the continent," he said.
Data from a recent study by the Climate Policy Initiative show that only 3 percent of global climate finance currently flows to Sub-Saharan Africa, despite the fact that the region is the most vulnerable to climate change.
However, Simon Calcoen of the Flanders' department of foreign affairs said "the government of Flanders is convinced that the ACCF is a key to resolving the current tension between unmet climate needs in Africa and available international climate finance."