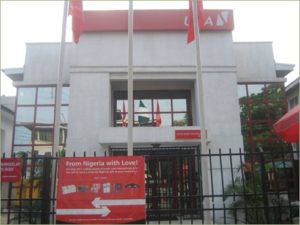 United Bank for Africa (UBA) has secured a $150 million loan deal with the African Development Bank (AfDB) to support infrastructure projects in Africa's top economy, the bank said on Thursday.
UBA said the credit line would also be used to support small and medium scale enterprises and businesses owned by women.
 Nigeria is in its deepest recession in 25 years, brought on by low oil prices, which has seen foreign investors flee its financial markets, caused chronic dollar shortages and created risk aversion among local funds.
"The line of credit comes at an opportune time and would boost efforts at reducing the huge power sector financing deficit … and complement our support to medium and small scale enterprises," said Kennedy Uzoka, UBA's chief executive.
The AfDB has provided liquidity to UBA in the past for trade finance and other lending activities, he said.
Nigeria's economic slowdown coupled with the currency crisis has impacted loan growth in Africa's most populous nation, frustrating businesses and households.