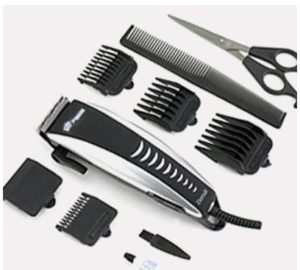 Africa's barbing clippers' market has been valued at 200 million Euros (about N102 billion). It is also estimated that over 3.4 million units of clippers are sold in Nigeria annually. Nigeria is Africa's populous market and has sizeable percentage of the African market.
Making this revelation in Lagos, Chioma Nwke, General Manager of Philips Nigeria, a global technology company headquartered in Amsterdam with primary divisions focused in the areas of electronics, healthcare and lighting said that the barbing clippers business is a huge market.
 

While introducing Philips Clippers in to th Nigerian market, she said that it is therefore important to have quality and right products to cut hairs not skin.
According to her, Philips with global value of 9 billion Euros is excited to introduce in the Nigerian market, the first clippers designed to ensure no bumps and less rash. "Specially developed blades reduce the risk of cuts when clipping your hair or beard, offering the confidence of a precise cut and shave without the humiliating damaged skin".
Chioma said that the new Philips Clippers took four years of market research to arrive at what African men need for good shaving in terms of quality product and good shaving. According to her, the price is competitive.
According to her, Philips established about 125 years ago but came to Nigeria about 60 years is determined to improve 3 billion lives globally by 2025 stating that "at Philips we strive to make the world healthier and sustainable through innovative products"